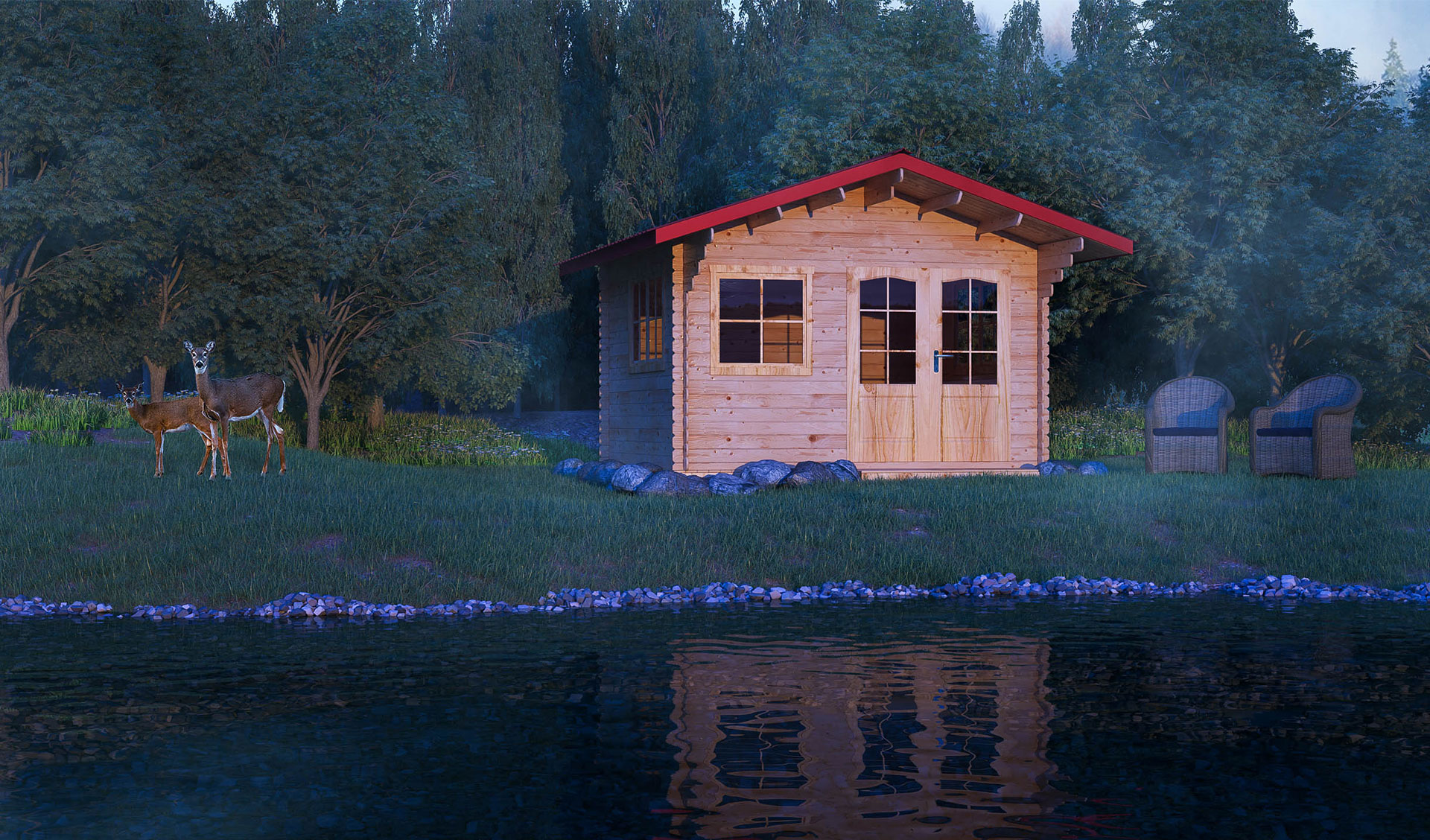 3D rendering projects here at Ikar Digital in Saint John - New Brunswick
Thanks to the continuous evolution of computer graphics it is possible to obtain a series of advantages that were previously unthinkable, for both design and for the presentation of the project to the client.
In fact, thanks to the use of new software for architectural design, we can obtain a number of advantages. For example, we obtain millimeter accuracy, both in the calculation of surfaces and in the budget. 3D photorealistic views can also be shown to the customer, immediately understandable and very true to reality.
The term photorealistic rendered (or simply 3D rendering) defines a process. This process allows to obtain, from a three-dimensional model elaborated on the computer, a very realistic artificial image.
More specifically, it is an image created on the computer after a three-dimensional modeling based on the drawing data. The geometric model realized is coated with colors totally equal to the real materials (textures) and illuminated by means of light sources that reproduce those natural or artificial.
So, if a photograph has the function of illustrating something that already exists, a 3D rendering has the purpose of illustrating an idea, a drawing, a model that does not yet exist, but as if it were true!
But what are the advantages of having your project in 3D rendering? For example, if you work in the construction industry, it is necessary to show the client a photorealistic rendering of the various environments and exterior spaces of his future home. In this case, the client will have the possibility to really see the spaces, the volumes, with all the elements that make up the environments. Nothing is left to the imagination! Thanks to the 3D rendering, the "technology-averse" client can also see and understand the different phases of the project. The client can feel immersed in a kind of virtual reality where volumes, furniture, functional spaces and accessories do not yet exist. This way you can intervene, propose changes and participate in the design process.
We, as a company, are very happy to offer such a unique and personalized service, and mainly because we are one of the few companies in the Atlantic Canada that offers such a service. We understand the need to have a company specialized in graphic design and 3D rendering here in New Brunswick and to be able to serve cities like Moncton, Fredericton and Saint John that are in a continuous growing economically and where so many companies are being born.